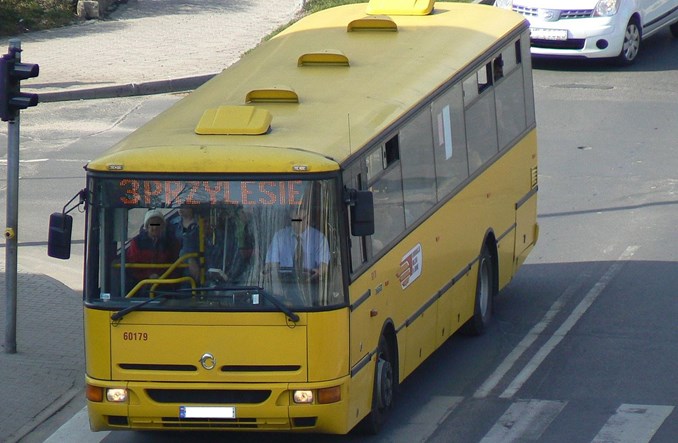 President Robert Lubinski announced the change last week. "Free buses will now also go to Polkowice and Chocianów! From January they will carry passengers not only after the Lubin poviat, they will also appear on the roads of the neighboring Polkowice poviat, "he wrote on Facebook.

This is the effect of signing a letter of intent in the Lublin city hall between representatives of poviats and cities - Lubin, Polkowice and little Chocianów. Buses connecting these three cities, where tickets will not be needed, are to start on the route in January.
https://www.transport-publiczny.pl/wiadomosci/bezplatne-autobusy-z-lubina-pojada-do-polkowic-60384.html
The residents of Lubin have been driving free transport since 2014. When the city authorities decided to go free, many thought that this idea would come to nothing. Meanwhile, since 2013, the city has summarized and analyzed all costs related to public transport. It turns out that free buses not only pay off, but also find supporters among other local governments. Says Marcelina Falkiewicz, spokesperson of President Lubin.
https://legnica.fm/wiadomosci/wiadomosci-fakty/17-fakty-lubin/30533-bezplatna-komunikacja-sie-oplaca?